We realize shop owners love a great deal so we've paired ConsignPro with some great hardware choices to save you money! Click on any package to visit our Secured Order Page or build your custom configuration online!
Use discount code "bonus" during checkout for 6-month free financing on any Package purchase with our EZPay* option.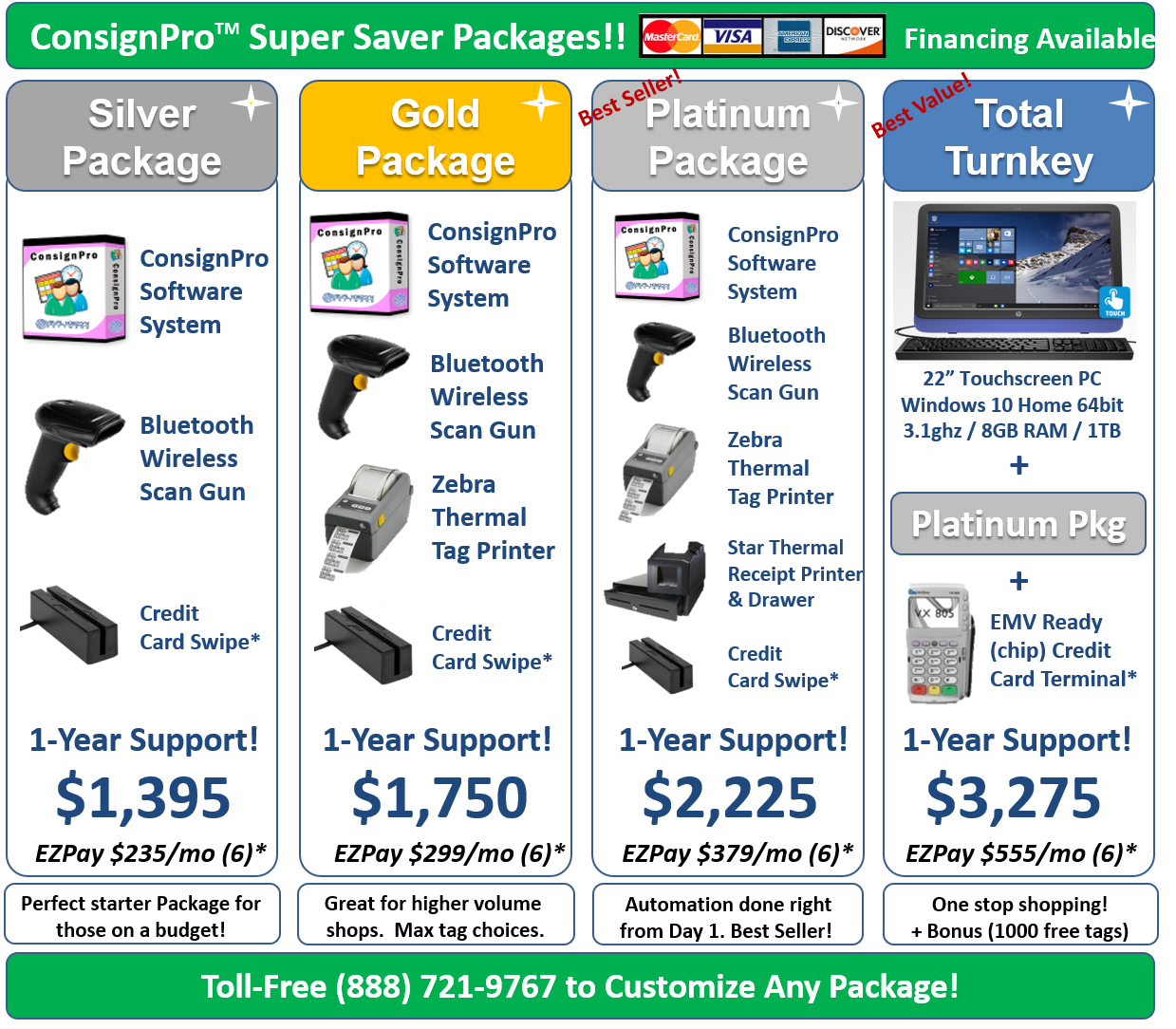 * EZPay option is our interest-free financing plan with six monthly installments. Includes shipping. Subject to credit approval. Use Discount Code "bonus" during checkout to select the EZPay option. Learn More
* We're happy to provide free credit card processing equipment if you select either of our two great partners for your mechrant processing. Learn More
* Total Turnkey Package includes Platinum Package (less card swipe). No PC returns after 30 days.
Learn more about our Online Features | Learn more about TGTBT Guide