ConsignPro Menu Designs
Our innovative Main Menu is the starting and ending point for all transactions in ConsignPro. We've created some great looking menu designs that you can change any time, based on your preference. Fully touchscreen compatible!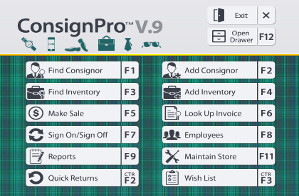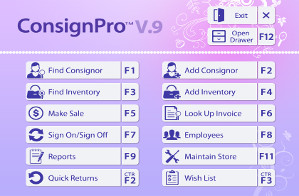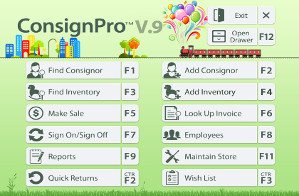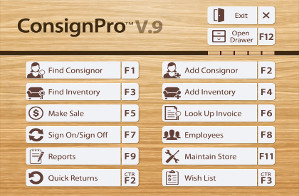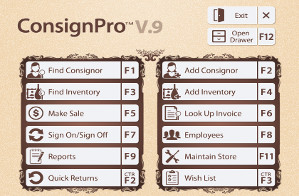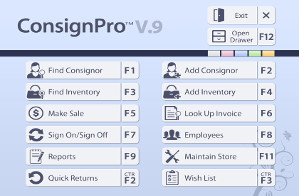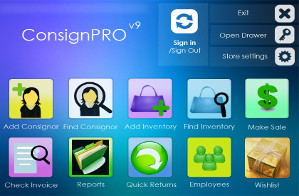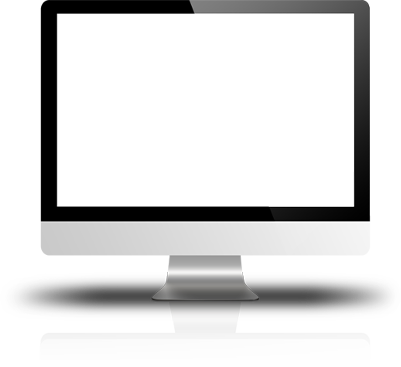 See all of the ConsignPro screens in action by taking our
online Guided Tour
now! Tour
discounts
apply to your purchase - see last slide for details.